The chicks are no longer in the troughs in the garage. We were left with four troughs filled with chicken litter. For gardens, this is great fertilizer. Today was cleaning day.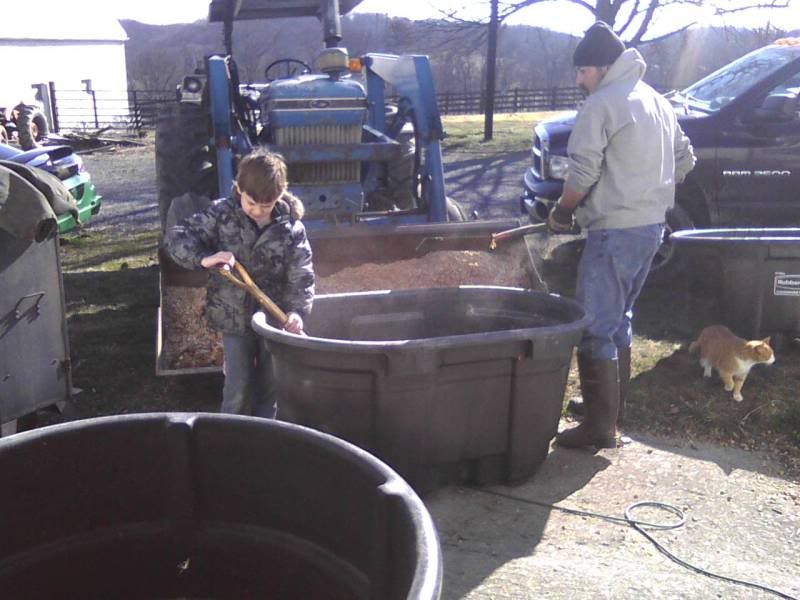 From the troughs to the tractor bucket
And straight to the garden
This is one of the things that I love most about our farming methods -- we use what the animals give us and put it all back into the cycle of the farm.