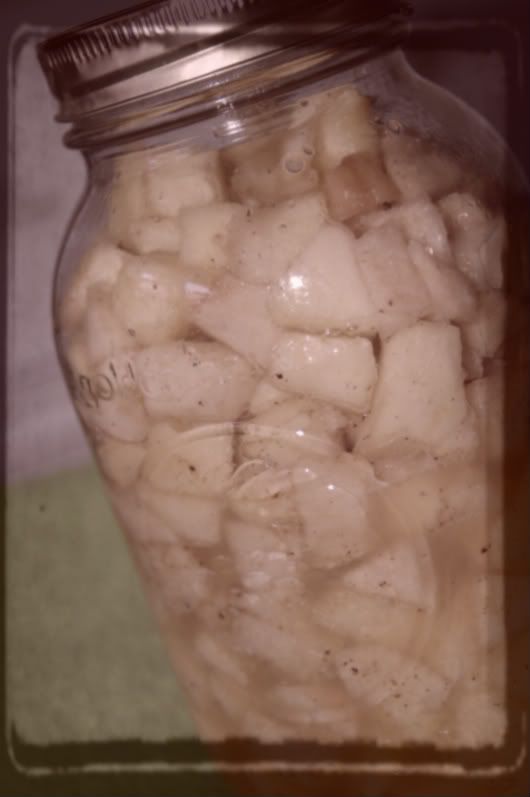 The girls and I spent a few hours yesterday afternoon in beautiful Gore, VA on top of a mountain picking apples at a friend's house. I could go on for hours about how magnificent the view was, and how generous our friends were to allow our entire mom's group to come glean the trees. I brought back an embarrassing overload of apples and some pears too. I'm so inspired by all these apples that I had to dive in and start working with them!
This recipe will produce enough apples to fill one 1 qt jar. It's a chutney I suppose. I plan on heating it in a small pot and pouring it over a pork tenderloin.
3 Stayman apples
2 Golden Delicious apples
1/8 tsp black pepper
1/8 tsp ground mustard
1/4 tsp ground allspice
1/4 c. orange juice
Pour the OJ into a bowl. As you dice your apples, toss them in the OJ. This will keep them from turning brown and add some flavor. Once all the apples are cut up, mix in the seasonings. I winged it with the measurements, so taste and adjust accordingly.
I packed all the apples and the OJ into a quart jar and put it in a hot water bath. You can pressure can if you'd like. I'm no expert on canning so do what you think is appropriate. I think we'll be having this for dinner tonight so I'll let you know how it turns out!
- Sharon