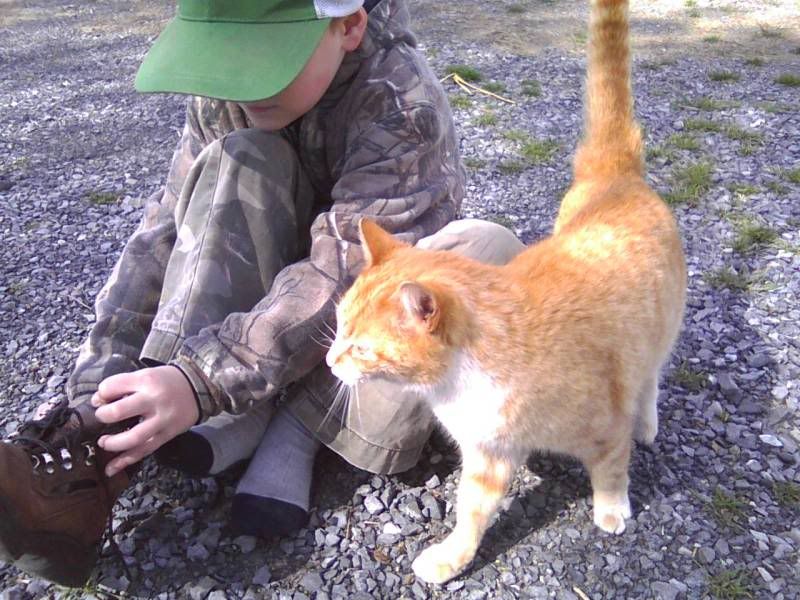 The kids have renamed the cats as Tommy and Sally. Not as cute or witty as I was hoping for, but the kids are happy and the cats are oblivious.
It's cause for great celebration when the cats come out and play with the kids. Mitchell in particular is so excited about having the cats. He can't seem to keep himself from holding onto the cats' tails for some reason. He doesn't do it to be mean or hurt the cats; he's just fascinated with the tails.
The kids made a play toy bottle for the cats. They filled an empty 2-liter bottle with beads and rattle-y types things. Not sure the cats really liked it but the kids had fun making it.