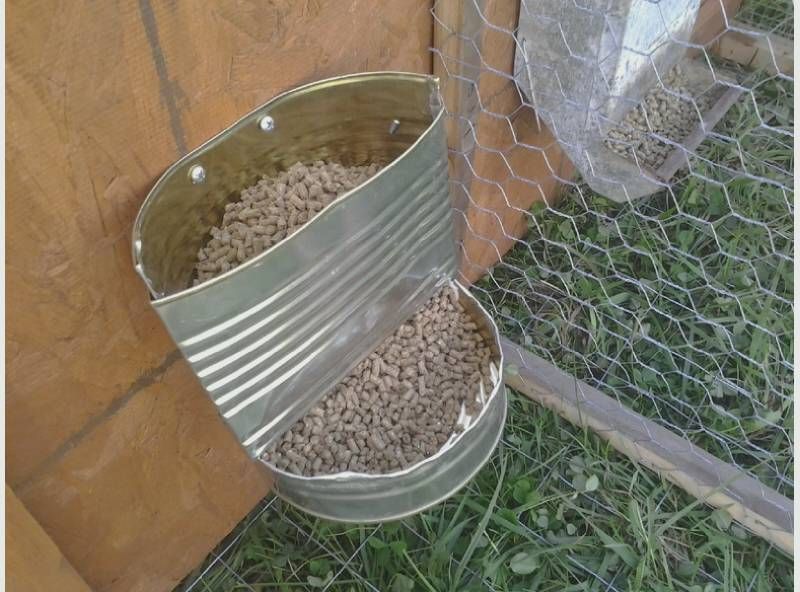 Because we keep the kits in with the does and encourage the kits to start eating grass and pellets as early as possible, we need large capacity feeders. For a small rabbitry with half a dozen does, it's not such a financial burden to run out and purchase six to ten feeders for $12 each. We're trying to increase rabbit production to a much larger scale than where we are now so we have to look at every expense and determine the best ways to spend our dollars. If we can recycle a product and use some sweat equity to save money, we'll gladly do it. I'd rather not spend a few hundred dollars on feeders!
A
local caterer
who is certified Virginia Green and does a lot of recycling gave us a couple empty, tin coffee cans. Greg cut out the front, bent the rough edges, then screwed the panel to the sides. Using a drill press, he poked holes throughout the bottom of the feeder, then secured it to the hutch wall with screws.
Now I'm on a mission to collect large tin cans to be repurposed into rabbit feeders. Thanks,
Panache Catering
, for the empty coffee tins!